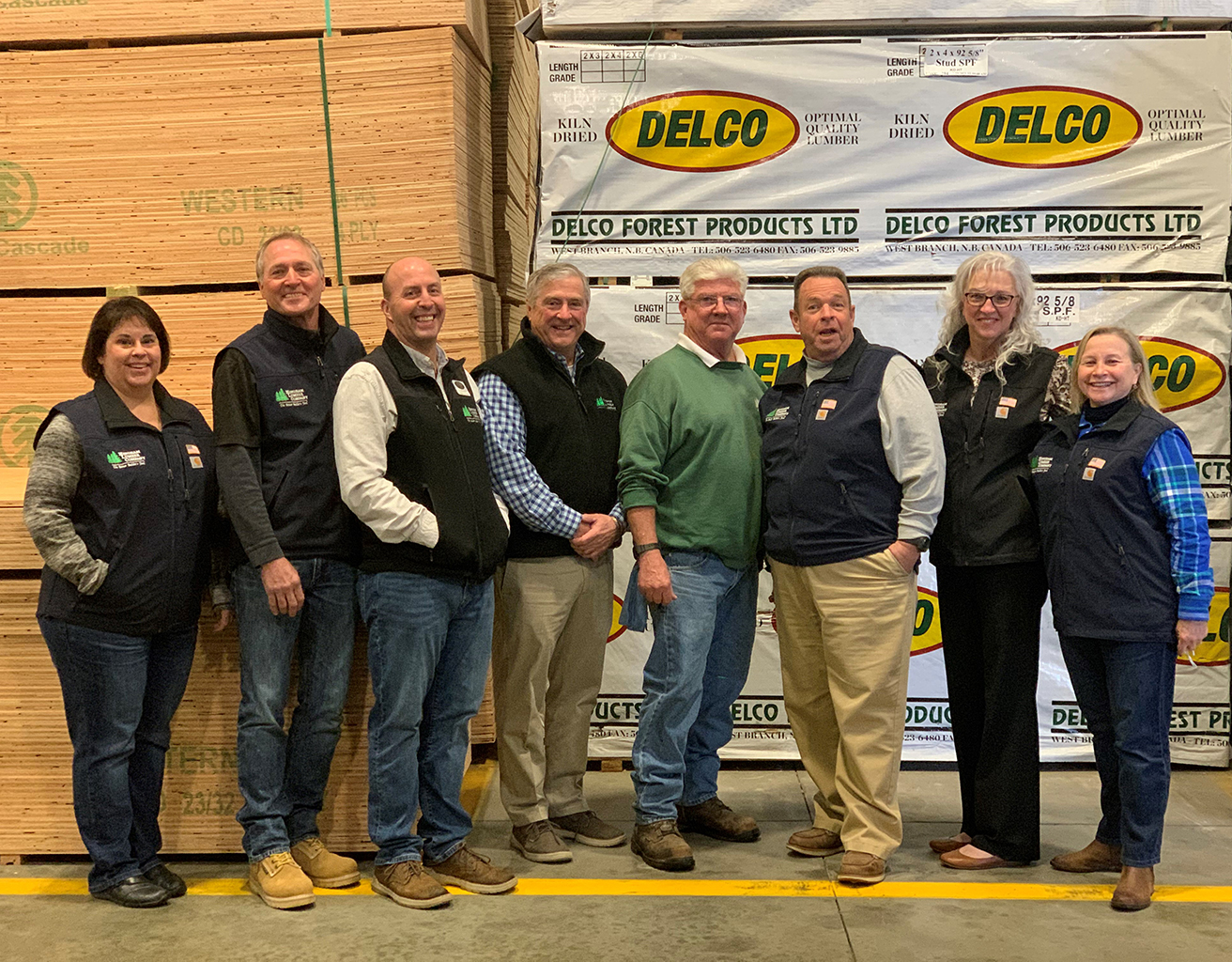 We believe there is a better way to build, and it starts with trust. We've been developing trusted relationships with our customers and suppliers since 1947. These bonds help us become an extension of building professional's businesses and a trusted resource to all.


Our customers expect us to consistently deliver expertise, competitive pricing, quality selection and service that helps solves problems, save time, and ultimately help us all achieve our long-term goals.


Our staff are among the most knowledgeable in the industry and are experts for each phase of your building project. Contact us today and learn why Hingham Lumber is, The Better Builders Yard™.
Hingham Lumber was founded in 1947 by William McNulty Jr. after he returned from the Navy. "Bud" as he was called, decided he no longer wanted to work in his father's construction company and instead wanted to explore supplying the trade.


Bud went in search of a location and chose Nantasket Junction, off Summer Street in Hingham for his new business. This location was favored for it had a rail siding allowing shipments to easily be delivered and unloaded directly to the yard.


As the company grew so did his family (11 children in all) who each got involved in the business throughout the years.


In 1986, three of those children, John, Tom, and Bobbie took a more vested interest in the company and purchased it from their father.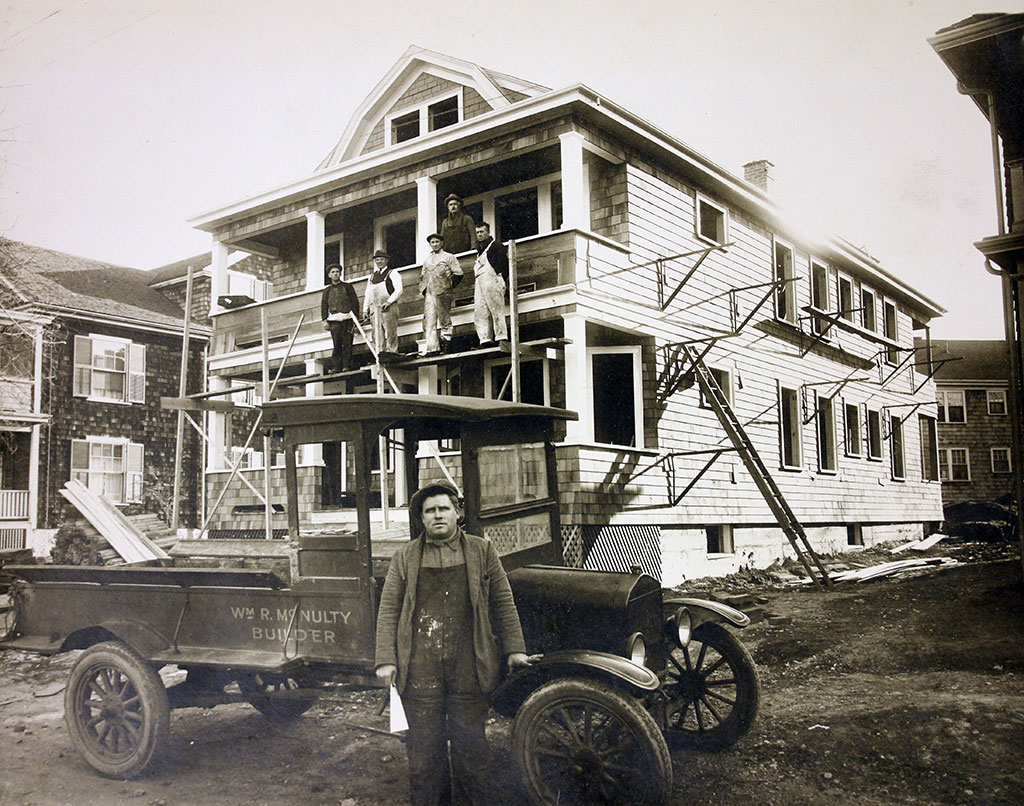 Builder William R. McNulty "Mr. Mac" at a Quincy job site circa 1945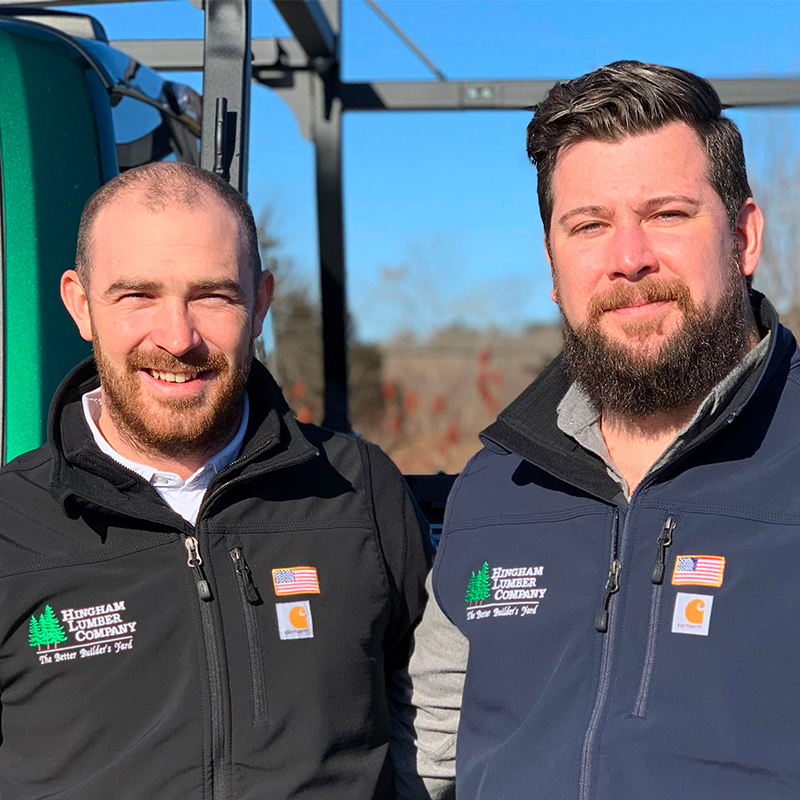 Michael McNulty and T.J. McNulty
As the company grew so did the need for more space and although new plans were being drawn to rebuild the Nantasket Junction location the state claimed eminent domain on the property causing them to look elsewhere.


In the spring of 2003 Hingham Lumber opened the doors to its current location on Route 3A in Cohasset. This new location offers great visibility from the main road, a 24,000 sq. ft. Hardware store, a 5,000 sq. ft. showroom and a 60,000 sq. ft. drive thru lumber yard to better service customers.


This tradition continues today as the third generation has taken interest in the company. Michael McNulty and T.J. McNulty have joined the team .