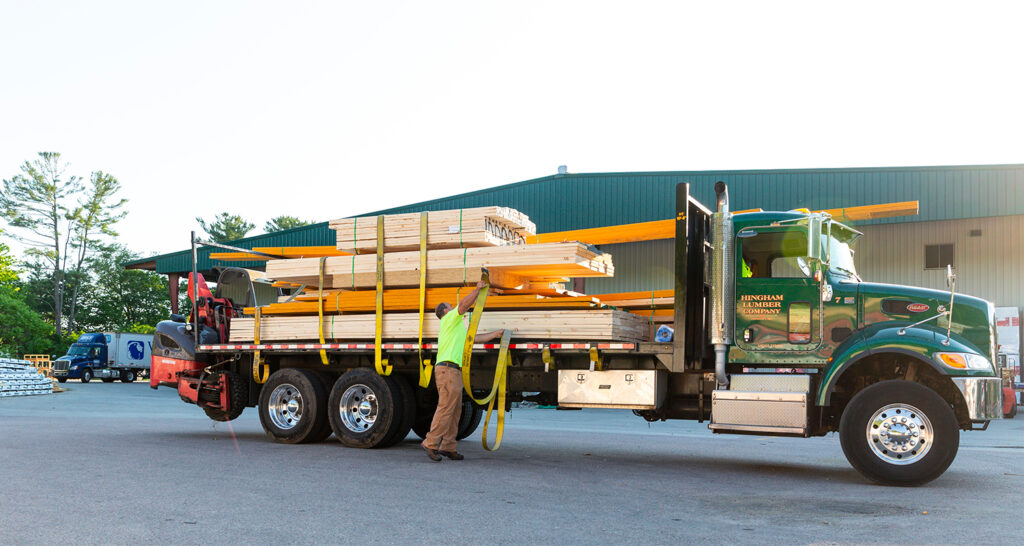 Hingham Lumber is ready to deliver with quick turn-around time.
Our fleet includes truck mounted forklift equipped flatbeds, box trucks, flatbeds with dump bodies, dump trucks
(for sand or stone) and smaller vans.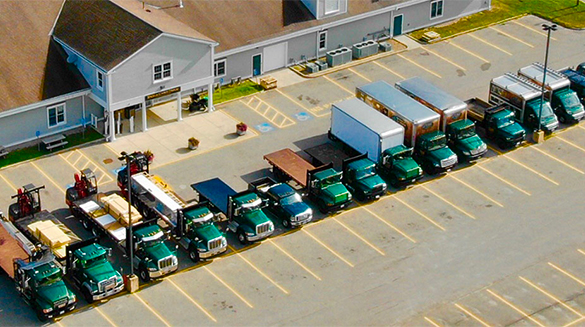 Our staff will schedule deliveries at your convenience
and we will do our best to place items exactly where you want them (when safely accessible).