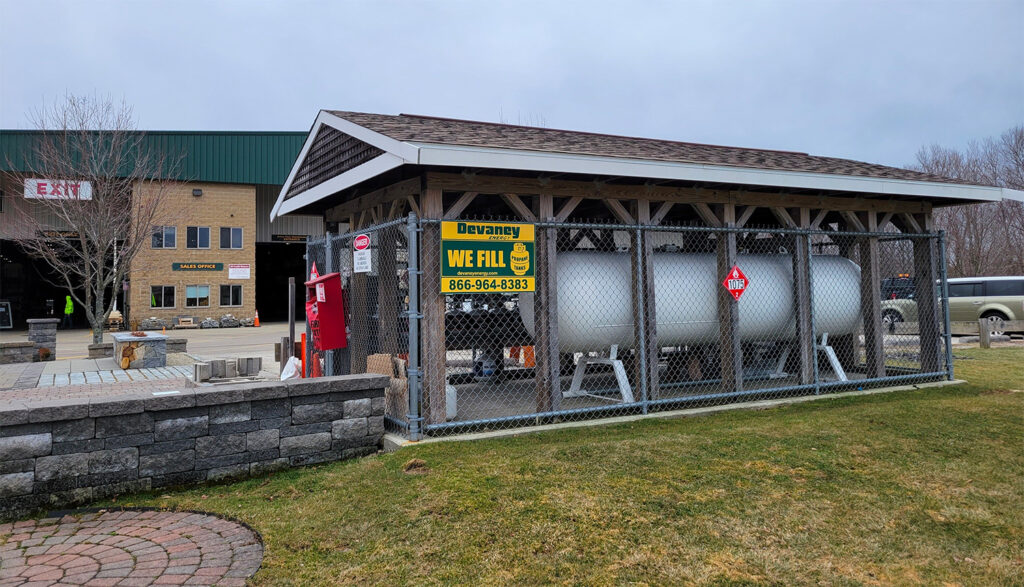 We offer refills for 20, 30, 40 and 100 pound tanks. No appointment is needed simply drive up to our filling station located directly in front of our drive thru lumber yard/warehouse.
Here are some important safety tips to keep in mind before head to HLC.
A person must carry no more than four propane cylinders in a sedan or SUV at one time.
No single cylinder should contain a propane capacity of more than 45 pounds.
Total combined weight of all the cylinders in an enclosed vehicle should not exceed 90 pounds.
All propane cylinders must be secured in the vertical and upright position.
The safest way to secure a propane cylinder in a vehicle is with a trusted propane tank holder and stabilizer. These tank holders fit tightly around the propane cylinder – or lock into the cylinder's foot ring – making them safe and secure.
Never keep a filled cylinder inside a hot vehicle.
Always proceed directly to your destination & immediately remove the cylinder from your vehicle.